Dentures – Midland, TX
Restoring Smiles with Beauty and Function
Are you tired of living with noticeable gaps in your pearly whites? If you're looking for a fast, affordable, and easy way to replace your missing teeth, dentures in Midland may be perfect for you! Dr. Laura Philipps has years of experience restoring smiles with beauty and function with these traditional tooth replacement options. We use high-quality, durable, and lifelike materials to make natural-looking and reliable partial, full, and implant-retained dentures. Start your journey towards a complete, confident smile and call us today to schedule your consultation!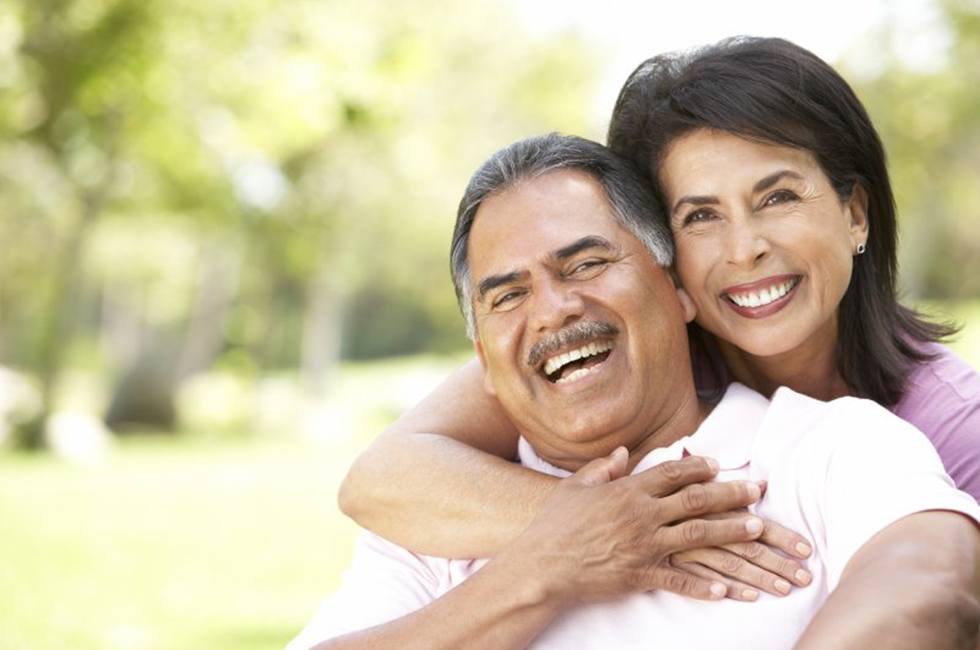 Why Choose Dr. Laura Philipps, DMD For Dentures?
Friendly and Experienced Dental Team
Personalized, High-Quality Restorations for Beautiful Results
Talented Dentist with Over 20 Years of Experience
Types of Dentures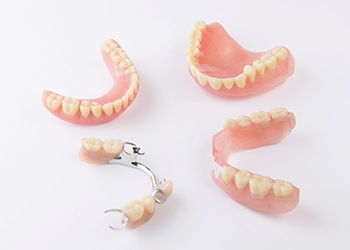 Dentures are a classic way to rebuild a complete smile. They're crafted from dental acrylic and ceramic materials in order to provide a solution that's both natural-looking and durable. Whether you're missing teeth on opposite sides of your mouth or an entire arch of pearly whites, there are a variety of denture options that can help.
Partial Dentures
If you're missing several teeth in the same arch of your smile, a partial denture may be a great choice for you. This replacement option is precisely made to fit around and between your remaining teeth to seamlessly complete your set of pearly whites. A few metal clasps that wrap around your healthy tooth structure will hold your partial dentures in place.
Full Dentures
Full dentures are the image that comes to mind for most people when they hear the word "dentures." For this method, an entire arch of new pearly whites is set in a gum-colored base that's custom-made to fit snugly on top of your gums. These dentures are held in place by the suction that's created by their close fit or with the help of a denture adhesive.
Implant-Retained Dentures
For the most stable dentures with the longest lifespan, you may want to consider implant-retained dentures. Anchoring your full or partial dentures in place with the help of dental implants affords the strongest biting power and most comfortable fit. What's more, they also stimulate blood flow in the jawbone, which helps keep it from shrinking.
Am I a Good Candidate for Dentures?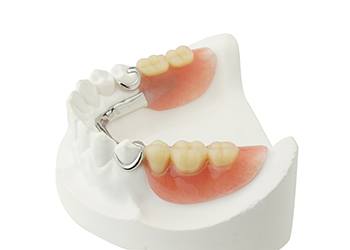 Typically, anyone who is missing a significant number of their pearly whites is a good candidate for dentures. During your initial consultation, your Midland dentist will inspect your mouth and review your medical history to ensure that dentures are a good choice for you. We'll also go over your goals, concerns, and questions to help you choose the right option to restore your smile.
What Are the Benefits of Dentures?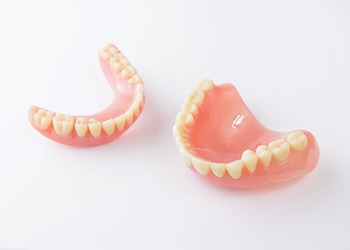 There are numerous benefits that come with choosing this classic tooth replacement option, including:
Restored ability to easily chew, speak, and smile.
Filled out facial appearance for a more youthful look.
Completed quickly so you can get back to enjoying your smile.
The least invasive and easiest way to replace missing teeth.
An affordable option to regain your smile.