How Dental Implants Work – Midland, TX
Your Journey Towards Permanently Replacing Missing Teeth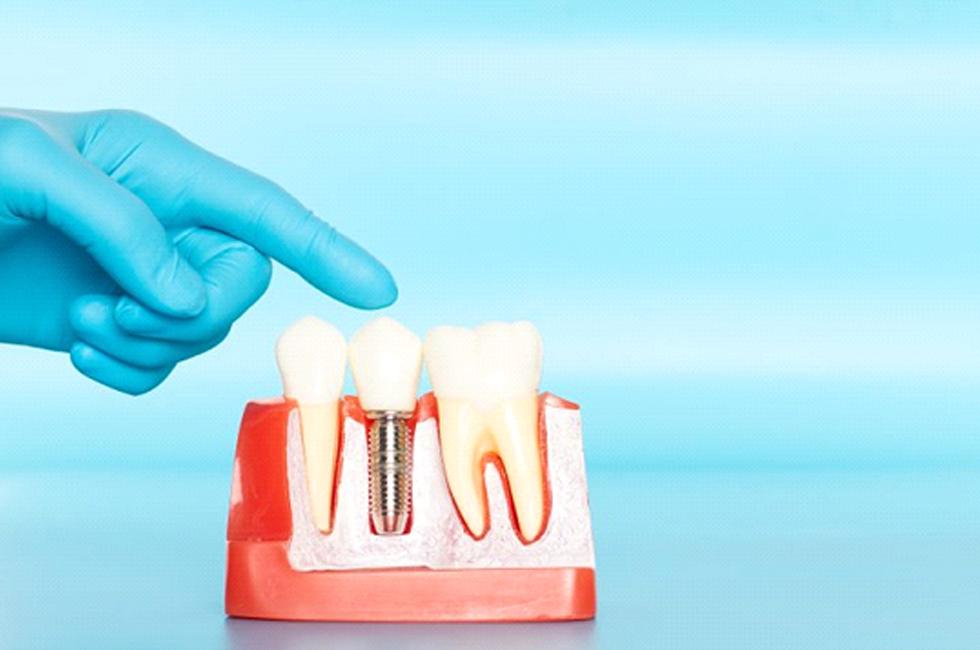 Before you begin the process of replacing one or more missing teeth with dental implants in Midland, we'll walk you through your entire treatment plan from start to finish. Just like how every smile is unique, no two patients will have exactly the same tooth replacement plan. However, below you'll find some of the basic steps you can expect to take on your journey towards permanently replacing missing teeth. Once you've learned how dental implants work in Midland and are ready to begin the process yourself, give us a call to schedule your consultation!
Initial Dental Implant Consultation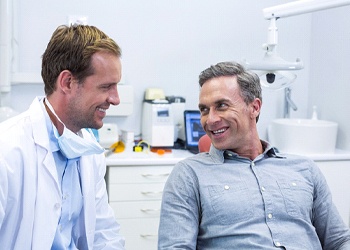 If you're interested in rebuilding your smile with a dental implant, your first step will be meeting with Dr. Philipps. She'll review what your goals are, go over your medical history, and inspect your mouth to ensure you're a good candidate for a dental implant. If we detect any signs of issues that could cause your dental implant to fail, such as gum disease, low jawbone density, or nightly teeth grinding, we'll make a plan to address them before starting your treatment.
Dental Implant Surgery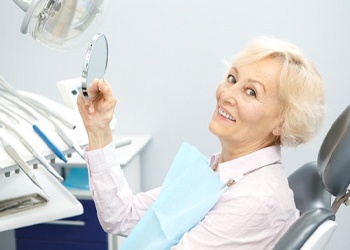 Once your oral health is on track, we can move onto the surgical placement of your dental implant. This relatively straightforward surgery starts with a small incision in the gum tissue. Then, your Midland implant dentist will insert a small titanium post into your jawbone to mimic the missing tooth's roots. It's then covered with a cap to protect it during the healing process and maintain the shape of your gum tissue.
Dental Implant Osseointegration & Abutment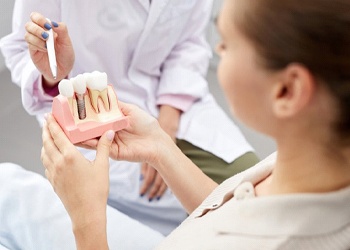 Over the next several months, your mouth will heal and the dental implant post will gradually fuse with the surrounding bone tissue. This process is called osseointegration. Depending on how many dental implants you're getting, your health, and how well you care for your smile during the recovery period, this step can take anywhere from three to six months to complete. While this may seem like a long time, the unmatched stability, longevity, and function you'll enjoy afterwards is well worth the wait! Once you've healed enough, a small connector piece called an abutment will be attached to the top of the post. As your gum tissue recovers from this step, we'll begin to design your custom-made dental crown, bridge, or denture.
Placement of Dental Implant Restorations
As soon as your final restoration has been created, you'll return to our office for the final step in your dental implant treatment. Using the abutment piece, we'll securely attach your new teeth to the dental implant post. We'll check that your bite feels comfortable and make any necessary minor adjustments, and then you'll be ready to start enjoying your newly rebuilt smile!
While dental implants may require a longer, more complex process than other tooth replacement options like dentures and dental bridges, we truly believe that they're a worthwhile investment in your long-term wellbeing. If you're ready to permanently replace your missing teeth with the next best thing, call us today to schedule your consultation!