Trusted Midland, TX Dentist
Get to Know Dr. Laura Philipps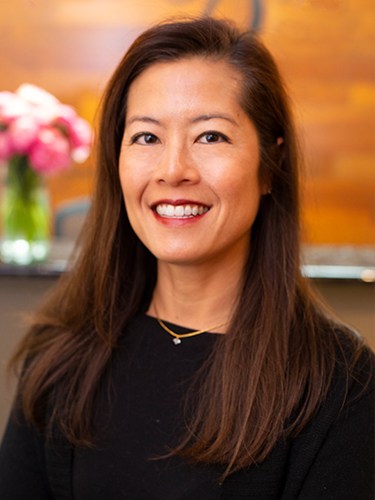 With over two full decades of experience in dentistry so far, Dr. Philipps' dedication to helping others create healthier lives is crystal-clear. She strongly believes that healthcare providers (and especially dentists) should take the time to listen to patients because they often hold the answers needed to achieve excellent wellbeing. Her top priority is to empower each person in her treatment chair with transparent treatment information and the confidence to make good decisions for themselves. If you'd like to learn more about her, just keep reading below.
---
Where Did You Study Dentistry?
After completing her undergraduate degree at Boston College, Dr. Philipps achieved her Doctor of Dental Medicine at Tufts University. She is currently a member of the following dental organizations:
American Dental Association
Texas Dental Association
American Equilibration Society
American Academy for Oral Systemic Health
Additionally, Dr. Philipps supports the Texas Dental Association Smiles Foundation, which is a charitable organization that provides dental care to low-income children. She has also participated in the redevelopment of a low-income dental clinic at Casa de Amigos in Midland, playing an integral part in setting up the clinic and treating many patients.
---
What Kind of Advanced Dental Training Do You Have?
Dr. Philipps is very passionate about continuing her education and regularly expanding her clinical skillset for the sake of her valued patients. Since dental school, she has studied extensively at many of the world's most prestigious institutes, including the Pankey Institute in Key Biscayne, FL, the KOIS Center in Seattle, WA, the Piper Institute of TMJ Studies in St. Petersburg, FL. and Spear education in Scottsdale, AZ. During this time, she's received state-of-the-art training in several advanced specialties, such as dental implant restoration, esthetic dentistry, occlusion, sleep disordered breathing, and much more. Today, she regularly participates in study clubs, including the Houston-based Pankey-Tanner Study Club and the local chapter of the Seattle Study Club in the Permian Basin.
---
Outside of the Dental Office,
What Do You Like to Do?
Dr. Philipps and her husband Fritz have three children named Emma, Owen, and Gus. She has many personal hobbies when she isn't busy at work, including spending quality time with friends, listening to music, practicing yoga, cooking, hiking, skiing, traveling, and experiencing new cultures and foods whenever possible.