Dental Team - Midland, TX
Meet Your Experienced Dental Team
Whether you're having your teeth cleaned, calling to set an appointment, or asking a dental insurance question, our team members are always happy to lend a helping hand. Every day, we love interacting with patients, helping them feel comfortable, and improving smiles. We look forward to meeting and serving you in person at our Midland dental office, but you can get to know us beforehand by reading the information below.
Marissa, Practice Manager/Dental Hygienist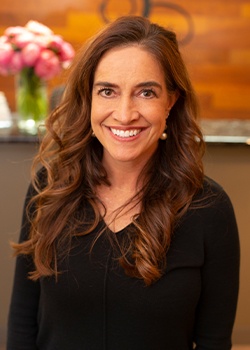 Marissa's career in the world of dentistry impressively covers over 30 years. She attended Howard College for her dental education, graduating with her Associates in Applied Science. Today, what she enjoys most about working for Dr. Philipps is being able to build such wonderful relationships with her patients and coworkers alike.
Marissa is originally from right here in the Midland community. She has been married to her best friend Bob for over 25 years, and they have two sons named Cole and Hagen together. Outside of the dental office, you can usually find her working out, practicing yoga, water skiing, snow skiing, or simply spending quality time with friends and family. She also loves sky diving! She's only done it once so far but plans to go back with her boys in the future.
Desiree, Business Administrator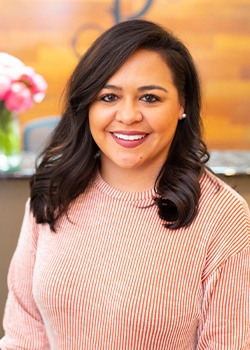 Originally from Pecos, Desiree's career in oral healthcare covers almost a full decade. She loves working with such wonderful patients here at the dental office and building personal relationships over time. The other staff members are also amazing! Everyone works together to give each visitor the best care experience possible, and that dedication definitely shines through.
Desiree and her fiancé have three kids combined, including her son Nathan, his daughter Alezra, and their baby girl Ezmee. In her free time, she really enjoys going to lots of different sports and music events, as well as throwing barbeques with family and friends. She also captures photos and videos at every opportunity so that she can look back through the years and never forget so many wonderful memories!
Melissa, Dental Hygienist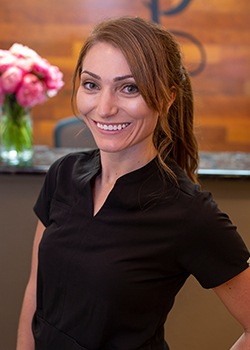 Melissa is originally from Burns, OR, and she has nearly five years of experience in dentistry overall. She attended both Boise State University and Howard College for her education; she is also certified in laser dentistry and nitrous oxide. What she enjoys most about being a part of Dr. Philipps' team is getting to connect with both patients and coworkers so closely, with everyone working towards the singular goal of optimal health and dental wellness. She wouldn't trade these long-lasting relationships for anything!
Melissa and her incredible husband have two Labrador Retrievers at home who are basically their children. They moved to Texas from Idaho in 2012 and have been truly blessed with both great friends and amazing opportunities that have made this state truly feel like home. Outside of work, she loves doing anything and everything related to nutrition and health, whether it's staying up to date on new trends and studies in fitness or just doing a yoga class with coworkers. She also considers herself a true bargain hunter and always enjoys finding the best deals possible on gifts for family, friends, and even patients.
Kristin, Sleep Care Coordinator, RN, BSN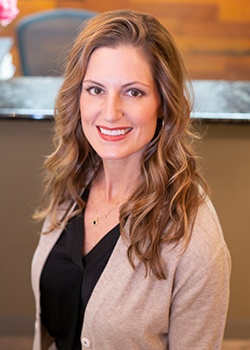 Kristin hails from Sioux Falls, SD, and she completed her Bachelor of Nursing degree at the University of Nebraska Medical Center. Today, she loves being a part of this group of intelligent, positive, and hard-working women here at Dr. Philipps' dental office.
Kristin has been married for almost 20 years and has four children. When she isn't busy helping patients, her passions include art, art history, cooking, gardening, and doing pretty much anything outdoors.
Jennifer, Sleep Care Coordinator, RDH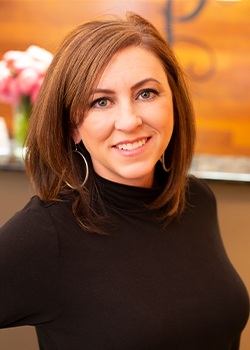 Originally from Odessa, Jennifer studied dental hygiene at Amarillo College and has also attended Texas Tech, completing over 50 hours of continuing education in dental sleep medicine. In addition to her expertise in sleep apnea therapy, she is also a Registered Dental Hygienist. What she enjoys most about her job is being able to look deeper and help each patient feel their absolute best!
Jennifer is happily married to her handsome high school sweetheart Marcus, and they have a spunky son named Riggins and twin baby girls (Lainey and Hollynn) who are still on the way. When she isn't busy at the dental office, her favorite hobbies include exercising and staying healthy, training for half-marathons, practicing yoga, and chasing the kiddos.
Sandra, Registered Dental Assistant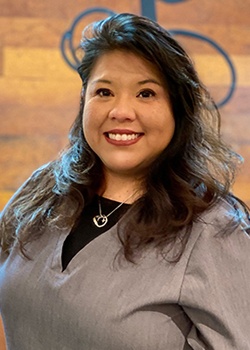 Sandra has been in the field of dentistry for over 25 years! She studied at San Antonio Dental Assisting School and has completed advanced training in a number of topics, including orthodontics and functional occlusion. Today, her favorite part of being a dental assistant is getting to genuinely help and serve each of our patients.
Sandra and her husband have two children together, Anelise and Elijah. In her free time, Sandra uses her passion for helping others as the Founder and Board President of Permian Basin Be the Change, a non-profit organization that brings healing, hope, and connection to the youth of Permian Basin.
Shawni, Dental Assistant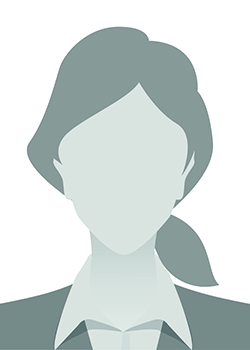 Originally from Waterflow, New Mexico, Shawni attended San Juan College before studying at Midland College and Grand Canyon University. Today, she has over four years of experience in the field of dentistry. Her favorite part? Working alongside an amazing group of women and building real relationships with her patients!
Outside of dentistry, Shawni's interests include spending time with family, going to the gym, and painting. One thing you may not know about her is that she likes bodybuilding and powerlifting!