Preventive Dentistry – Midland, TX
One-on-One Care That Caters to You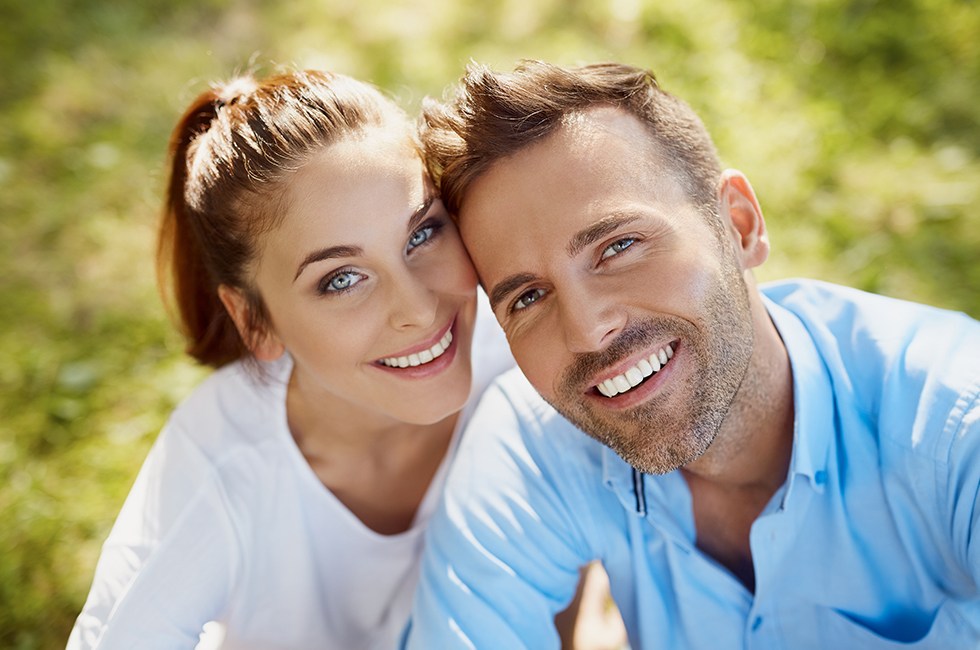 As a small dental office, we do everything we can to make communication a priority for patients. When the time comes for your routine exam and cleaning, we want to make sure that your overall health is given just as much time and dedication as your oral care. The more effectively you can maintain long-term oral health through regular checkups, the better able you'll be able to protect your overall health as well. If you're ready to schedule your very first appointment with Dr. Philipps, give her dental office a call for preventive dentistry iin Midland, TX!
Why Choose Laura Philipps, DMD for Preventive Dentistry?
Prioritizes Overall Health as Well as Oral Health
Provides Oral DNA Oral Cancer Screening
Promises Personalized, One-on-One Attention for Patients
Dental Checkups & Teeth Cleanings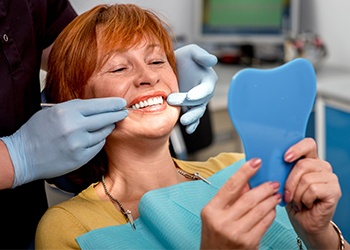 One of the most effective ways to ensure long-term oral health is by maintaining consistent brushing and flossing at home. However, professional exams and cleanings give our dental office a chance to confirm if your at-home care is sufficient and whether you need to make adjustments. In the event that we catch plaque, tartar, or decay, we'll gently remove it and prescribe additional treatment where necessary to protect your teeth and gums from dental disease.
Learn More About Checkups and Cleanings
Oral DNA Oral Cancer Screening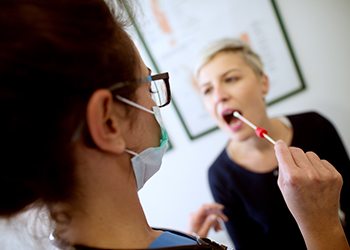 Oral cancer is diagnosed in at least 54,000 people every year, but dentists like Dr. Philipps are in a unique position to catch it sooner, thanks to an advanced Oral DNA screening process. By taking a swab of your saliva, we can confirm the presence of cancer cells in the mouth sooner. The earlier we catch the development of oral cancer, the more successful your future treatments to remove cancer will be.
Fluoride Treatment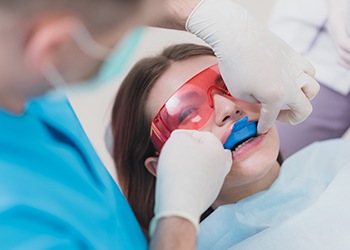 You've likely heard of fluoride before, but did you know that it's one of the most important minerals for your tooth enamel? While it's found in the oral care products you use and the public drinking water you consume, it's also used in a common treatment provided after your routine cleaning. Application of fluoride only takes a few minutes to complete, strengthens your enamel, and provides additional protection from tooth decay and cavity-causing bacteria.
Nightguards for Bruxism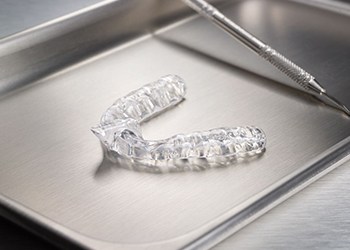 Many people don't realize they have a teeth grinding or clenching problem until a dentist performs an examination of their mouth. When teeth have become eroded over time, even stellar at-home oral care cannot protect you from bruxism. The best way to combat this condition is to wear a preventive nightguard, which provides cushion from chronic grinding and clenching. It's referred to as a nightguard because bruxism symptoms typically occur at night while you sleep, which is when you'll need to wear the oral appliance.