Midland, TX Dentist
Get to Know Dr. Marisa Ramos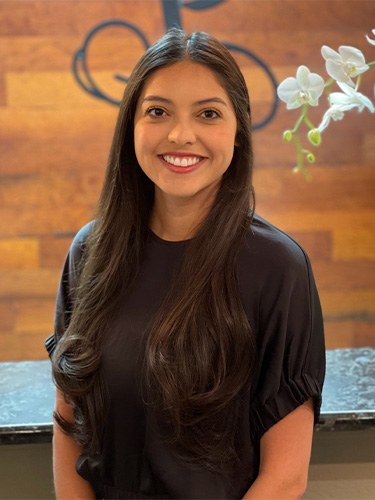 As an associate dentist, Dr. Ramos loves being able to provide incredible, comfortable, and essential treatments for her patients. Not only can she create a positive impact on the community around her, but she gets to constantly learn and grow while working with an amazing team. With the opportunity to build strong relationships with her patients and help the Midland community she grew up around, she looks forward to helping you achieve your dream smile!
---
Why Did You Decide to Become a Dentist?
Ever since she can remember, Dr. Ramos has always loved working with her hands. She also enjoys getting to know others and making connections with people. With the ability to create lasting change in the lives of others, building a career in the field of dentistry became a no-brainer. Today, she gets to help others accomplish their ideal oral and overall health, and it warms her heart to see people leaving our office with bright and confident smiles.
Where Did You Study Dentistry?
After graduating from Greenwood ISD, Dr. Ramos went on to attend the University of Texas of the Permian Basin for her undergraduate. Afterward, she moved on to study at UT Health San Antonio School of Dentistry to earn her Doctor of Dental Surgery. Through her education, she's been trained in a variety of areas, such as natural layering with composite resin, exploring airways and TMJ contributions to oral and overall health, anterior composite bonding, and facially generated treatment planning. She also regularly pursues continuing education to refine her skills and expertise, and she's a member of a few prestigious organizations such as the Academy of General Dentistry and the Spear Education Study Club.
Outside of the Dental Office, What Do You Like to Do?
If you don't find her maintaining and improving people's smiles at the office, Dr. Ramos is likely at home with her dog, Murphy, and spending time enjoying her hobbies. These include playing pickleball, going to concerts, and building/collecting Lego sets. She also enjoys volunteering in her free time or being with family and friends. One interesting fact about her: she plays the alto saxophone!