January 4, 2021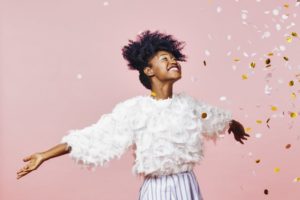 It's a new year and time for a new you! If you're looking for a meaningful way to improve yourself or your life this year, why not start with your smile? Committing to a few healthy habits and simple precautions now can help boost your health, appearance, and confidence for the rest of your life! Read on as your Midland dentist shares four important and achievable New Year's resolutions that can dramatically improve your smile and your quality of life this year.
1.) Get Your Biannual Dental Checkups and Cleanings
If you're not already visiting your dentist twice a year, now is the perfect time to start. A dental checkup and cleaning every six months is the best way to spot and stop oral health issues like dental infections, gum disease, oral cancer, and more as early as possible. Or better yet, prevent them from developing in the first place! A little preventive dental care twice a year can save you a tremendous amount of time, money, and hassle in the long run!
2.) Learn to Love Flossing
Surveys indicate that only about a third of Americans floss as often as they should. If you have trouble remembering to floss, try keeping it somewhere that you'll see it every time you brush your teeth, like in front of your toothpaste. If you find flossing too difficult or time-consuming, consider talking to your dentist about using a flossing alternative or tool. They may recommend ADA-approved pre-threaded flossers, interdental brushes, or a Waterpik.
3.) Eat More Smile-Friendly Foods
Eating healthier is a popular New Year's resolution for those who want to lose weight or get healthier. It's also a great commitment for your smile! Cutting back on sugary treats will dramatically lower your risk of cavities, tooth infections and gum disease. In fact, adding a few more smile-friendly foods to your daily diet can help you snack your way towards better oral health! Consider eating more fibrous vegetables, fruits with vitamin C, and foods high in calcium for a natural and delicious way to keep your smile healthy.
4.) Break Bad Chewing Habits
Many of us are damaging our teeth every day without realizing it. Bad chewing habits like chewing on hard objects or using your teeth to open containers take a toll on your enamel and can quickly chip or crack your teeth. This year, make a point to protect your smile by breaking these bad habits! Always keep the proper tools somewhere easy to reach and try chewing sugarless gum instead of hard objects.
It's time for a new year, a new you, and a new smile! Use these simple but effective New Year's resolutions to improve your oral health for life.
About the Author
Dr. Laura Philipps is passionate about helping the families of Midland and the surrounding communities achieve the happy, healthy smiles they deserve! She has over two decades of experience and is an active member of several prestigious organizations, including the American Dental Association, the Texas Dental Association, and the American Academy for Oral Systemic Health. As such, she has completed countless hours of continuing education in advanced topics to ensure her patients get the latest and most effective treatment possible. To learn more, she can be contacted via her website or at (432) 570-4433.
Comments Off

on 4 Practical New Year's Resolutions for a Healthier Smile
No Comments
No comments yet.
RSS feed for comments on this post.
Sorry, the comment form is closed at this time.