February 25, 2021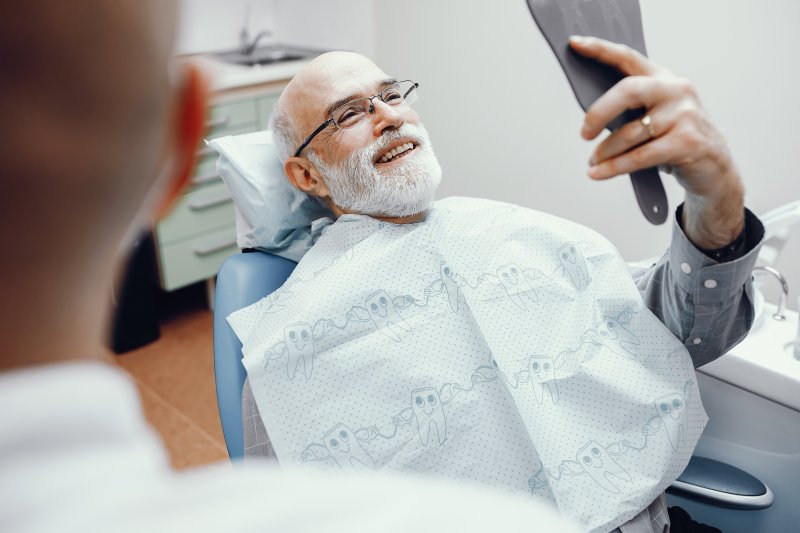 Haven't been in for a dental checkup in a while? You aren't alone. In fact, the American Dental Association (ADA) reports that 43% of Americans do not see a dentist as often as they should be. There are all sorts of reasons why you may have gotten off track. Fortunately, it is never too late to begin keeping up with your oral health. The dental office is a judgement-free zone. Here is what you can expect the next time you visit your dentist in Midland.
How Long Should You Allow for Your Appointment?
If it has been a while since your last appointment, it is probably a good idea for you to get there with plenty of time in advanced so that you can fill out paperwork regarding your contact information, health history, and dental insurance if you have it. Once this is complete, you will be able to get started. Reserve about an hour for this appointment so that your dental team has plenty of time to complete everything answer any questions that you may have.
What Will Your Appointment Look Like?
There are many different steps that need to be completed during your visit. Here is what you can expect:
X-Rays
Having x-rays taken on a regular basis helps your dentist to see issues that are not easily detectable by the naked eye. This includes jawbone issues, impacted teeth, tooth decay, and other problems. This process is quick and painless. A lead apron will be placed over your chest and an x-ray sensor is placed in your mouth. You will be instructed when to bite down. This process only takes a few seconds.
Cleaning
Your dental hygienist will clean your teeth using special dental tools. They will check your gumline, remove plaque and tartar, floss your teeth, and polish them to remove surface stains.
Checkup
After your cleaning is complete, your mouth will be examined by your dentist. They will check for signs of gum disease, tooth decay, oral cancer, and other abnormalities. This is a great time to bring up any issues that have been bothering you so they can be addressed. Your dentist will discuss finding with you and what steps are next.
Ask Questions
Your dental visit is a great time to learn more about oral hygiene, dental treatments, and anything else you want to know. Who is better to ask these questions to than your dentist?
Before you leave, don't forget to schedule your next appointment so that you don't forget. This way, you can continue working towards and maintaining a healthy smile!
About the Author
Dr. Laura Philipps is an experienced dentist who has been working in the field for more than two decades so far. She earned her Doctor of Dental Medicine from Tufts University and is passionate about continuing her education. Currently, she is a member of the American Dental Association, Texas Dental Association, American Equilibration Society, and the American Academy for Oral Systemic Health. For more information on regular dental checkups or to schedule an appointment, visit her website or call (432) 570-4433.
Comments Off

on What to Expect at Your Next Dental Visit During a Hiatus
No Comments
No comments yet.
RSS feed for comments on this post.
Sorry, the comment form is closed at this time.