April 7, 2021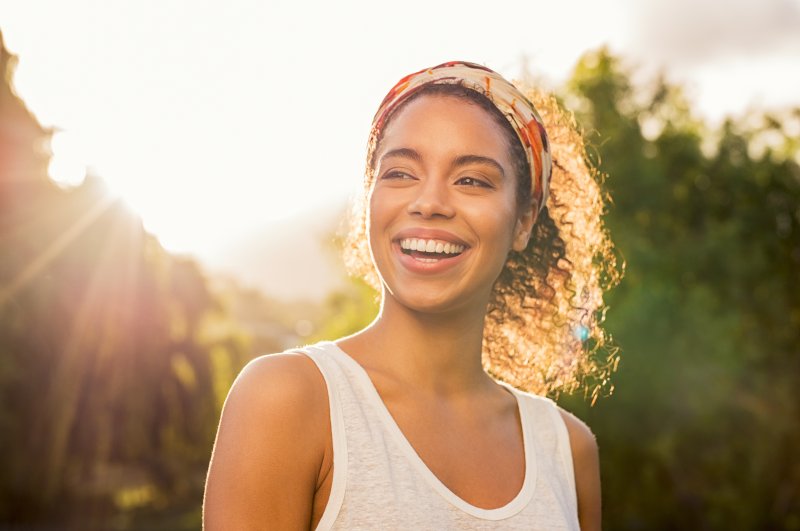 Do you feel great about the way your teeth look? One of the great things about living in today's world is the fact that you don't need to settle for a smile that you aren't confident showing off. There are all sorts of cosmetic dental options out there for people who want to enhance their smile. Beauty is in the eye of the beholder, but there are some traits that many people find to be particularly attractive. Continue reading to learn about some of these traits as well as how cosmetic dentistry can help.
Color of Your Teeth
Teeth can become discolored for a number of different reasons, and that is perfectly natural over time. They can become stained from using tobacco products, drinking pigmented beverages, or just aging. However, this is still something that many people end up feeling self-conscious about. The good news is that there are several ways that you can reduce this. With professional teeth whitening, you can have your smile brightened with whitening agents stronger than anything you can find in stores and walk out of the office with teeth multiple shades whiter.
Color of Your Gums
When you have healthy gums, they likely have a firm, pink appearance. If you notice that your gums appear red, swollen, or bloody whenever you brush or floss, this could be a sign that you are suffering from periodontal disease. This can be prevented with regular brushing and flossing as well as seeing your dentist every six months for cleanings and checkups.
Gums to Teeth Proportion
To have strong teeth, you need to have healthy gum tissue supporting them. However, many people out there feel as if their smile looks too gummy when they have teeth that are slightly smaller than average. Fortunately, if your "gummy" smile has to do with undersized teeth, this might be fixable with porcelain veneers.
Spacing Between the Teeth
When teeth are spaced apart properly, they hardly touch each other, but when they are too far apart, gaps become apparent. If you have small gaps between your teeth, your dentist may be able to correct them with cosmetic bonding or porcelain veneers.
Beauty is different for everyone, so these are just a handful of traits that are considered to be beautiful. If you haven't quite reached your smile goals, talk to your dentist in Midland. This way, you can come up with a plan that works best for you!
About the Author
Dr. Laura Philipps is an experienced dentist who has been working in the field for over two decades so far. She earned her Doctor of Dental Medicine degree from Tufts University and is committed to continuing her education in order to keep her knowledge sharp and expand her clinical skillset. Currently, she is a member of the American Dental Association, Texas Dental Association, American Equilibration Society, and the American Academy for Oral Systemic Health. For more information on cosmetic dentistry or to schedule a consultation at her office in Midland, visit her website or call (432) 570-4433.
Comments Off

on 4 Traits of a Beautiful Smile
No Comments
No comments yet.
RSS feed for comments on this post.
Sorry, the comment form is closed at this time.