November 15, 2022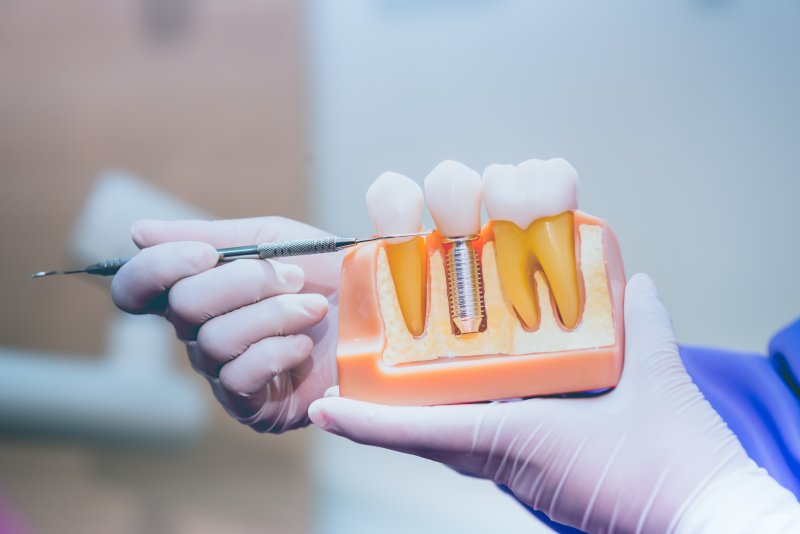 If you have missing teeth, you could fix the issue with dental implants from Midland. These restorations are highly effective, and you can count on them to restore your smile for years at a time. Still, you should know their lifespan before committing to treatment. After all, that information would help you decide if implants are right for you. Your local dental practice, thankfully, is here with the details. Read on to learn how long implants last, what makes them fail, and tips for maintaining them.
How Long Do Implants Last?
Durable and stain-resistant, implants are the longest-lasting type of dental restoration. In particular, their average lifespan tends to be about 15 to 20 years. That fact often makes them more popular than dentures (which have 7-to-10-year lifespans) and bridges (which last 5-7 years).
However, implants can last longer if you take good care of them. In fact, they're known to have lifespans of over 30 years in those cases!
What Makes Implants Fail Early?
Unfortunately, implants can and do fail earlier than expected sometimes. Such failure normally results from things like poor care and bad hygiene. However, it can also happen when your jawbone lacks enough tissue to anchor the restorations. Severe medical conditions like diabetes and a weak immune system are associated with implant failure too.
Tips for Maintaining Dental Implants
If you want your implants to last as long as possible, you'll need to care for them properly. As such, consider using the tips below:
Keep the Implants Clean: You can clean implants like natural teeth. In other words, remember to brush them twice daily, floss them once daily, and rinse them with mouthwash as needed.
Eat "Mouth Healthy" Foods: Sugary and acidic foods erode tooth enamel and can cause gum disease that leads to implant failure. Therefore, try to cut down on them and eat things like dairy, lean proteins, and leafy greens instead. The latter items will strengthen and protect your smile!
Avoid Bad Oral Habits: It's best not to smoke when you have implants, as it can keep the latter from fusing with your jawbone. Plus, teeth-grinding and biting hard objects could fracture your prosthetic.
As you can see, dental implants in Midland will last a while if you treat them well. Therefore, practice the tips above so your smile stays restored in the future.
About the Author
Dr. Laura Philipps is a dentist based in Midland, TX, having earned her DMD from Tufts University. She's also a member of the American Dental Association and the Texas Dental Association. Thanks to her education, she specializes in preventive, cosmetic, and restorative dentistry, as well as dental emergency care. Her office also offers therapies for TMJ disorders and sleep apnea. Dr. Philipps currently practices at her self-titled clinic and is reachable on her website and by phone at (432)-570-4433.
Comments Off

on How Long Do Dental Implants Usually Last?
No Comments
No comments yet.
RSS feed for comments on this post.
Sorry, the comment form is closed at this time.