January 23, 2023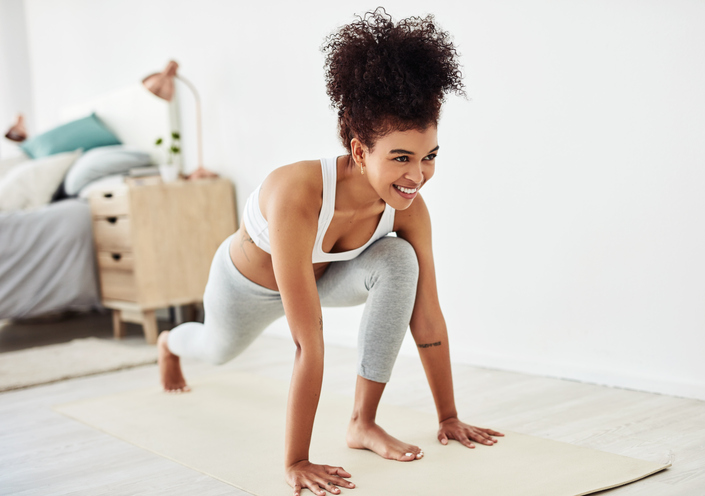 Working out offers several benefits to your body, such as better sleep, maintaining a healthy weight, and easing mental distress. Though exercising may be a good idea for your overall health, you can unintentionally damage your smile if you aren't careful. Continue reading to learn about how fitness and oral health are connected as well as five ways to protect your smile during your exercise journey.
#1: Be Wary of Nutrition Bars
Since nutrition bars are often advertised as a healthy snack that will fuel your workout, it is a go to for many who enjoy exercising. Unfortunately, these advertisements can be misleading. Many nutrition bars are full of sticky foods that are difficult to wash away, such as raisins and dates. Both of these foods are also full of sugar, which feeds the bacteria that cause cavities.
Instead of nutrition bars, consider eating nuts and fresh fruit. These will promote a healthy smile while giving you the energy you need.
#2: Skip Sports Drinks
Sports drinks are often geared toward athletes. This is because they contain electrolytes, which promote heart and muscle health as well as help your body maintain a healthy water balance. Unfortunately, just like nutrition bars, sports drinks are full of sugar. It's best to stick to water since it washes away food particles, keeps your mouth moist, and helps lubricate your joints.
#3: Breathe Through Your Nose
Many people tend to breathe through their mouths instead of their noses after finishing an intense workout. This can unfortunately cause the mouth to dry out, which may lead to cavities, gum disease, and other oral health problems. Try breathing through your nose to avoid these issues.
#4: Protect Against Oral Injuries
If you play football, rugby, hockey, or other contact sports, you run the risk of getting hit in the face. This can cause damage to your teeth, gums, or jaw. Speak with your dentist about getting a mouth guard custom-made to protect your smile. You can also buy them over the counter at many sports and drug stores.
#5: Avoid Jaw Clenching
Many people unintentionally clench their jaws when exercising, which releases cortisol. This hormone can lead to airway constriction and jaw alignment issues. Jaw clenching may also put excess pressure on your tooth enamel, which can lead to premature wear.
In addition, consistent jaw joint stress may result in bruxism, which is a condition characterized by teeth grinding and jaw clenching. People with bruxism run the risk of increased sensitivity, enamelware, and chips are cracked teeth. Avoid clenching your jaw by being more conscious of how you're holding it.
About the Practice
Dr. Laura Philipps truly loves what she does, and it shows in the quality, effective care she offers her Midland patients. She offers personalized care to fit your dental health needs and lifestyle. She can also give you tips on how to prevent the link between fitness and oral health from damaging your beam. If you want to make an appointment with Dr. Philipps or to learn more, visit her website or call her office at (432) 570-4433.
Comments Off

on Fitness and Oral Health: How to Protect Your Smile
No Comments
No comments yet.
RSS feed for comments on this post.
Sorry, the comment form is closed at this time.