February 27, 2023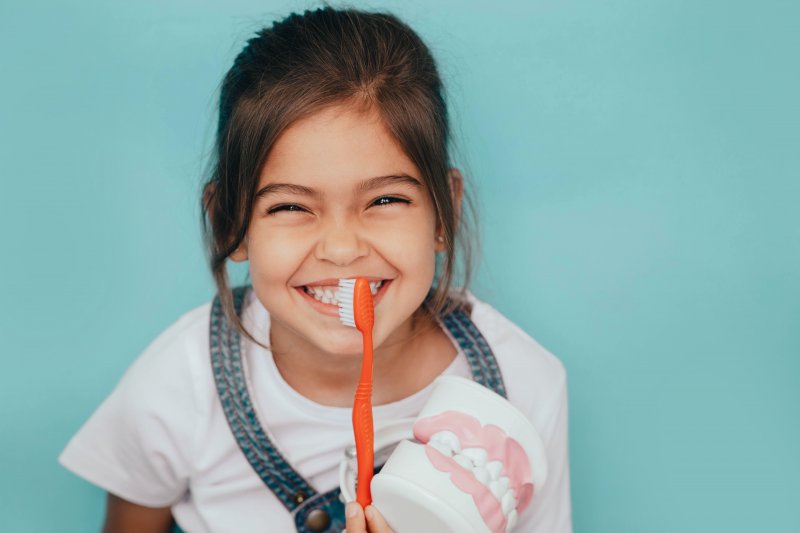 Every parent knows that getting as child to take their oral health seriously can be a tall order. For them, doing something repetitive for two full minutes can feel like an eternity. Many children also struggle with the fine motor skills required to clean their teeth effectively, making the problem even worse.
Thankfully, there are plenty of tools at parents' disposal that can help them get their kids interested in dental hygiene. Here are a few examples of products parents can use to encourage good oral health habits in their children.
Electric Toothbrushes
Studies show that electric toothbrushes are significantly more effective at breaking up plaque than manual ones. They're also easy to use, which makes them a great pick for children who may not ordinarily have the dexterity to brush effectively.
Many electric toothbrushes designed for children also have special features that can make brushing a little more fun. Some play music for the dentist-recommended two minutes, while others can connect to an app that involves a brushing-related game.
Brushing Timers
Your child needs to measure their brushing time somehow, so why not get them something that they'll enjoy? There are of course your standard small hourglasses, but there are also electronic timers that can talk your child through the phases of brushing, giving them reminders and encouragement as they go. These timers can also serve as a nice tool for parents to aloe them to supervise their brushing.
WaterPik
WaterPiks make use of pressurized water to clean in between teeth, which makes them ideal for kids who struggle to floss on their own. While WaterPiks aren't a substitute for dental floss—they aren't able to break up plaque quite as effectively—they can be a nice tool to help get even younger kids involved in cleaning their teeth.
Of course, this isn't the end of the list of tools your child can use to stave off tooth decay. Hopefully, however, this guide gave you a little inspiration for ways that you can help your child stay disciplined.
About the Author
Dr. Laura Philipps is a dentist who has spent the past 20 years perfecting her craft. In that time she's learned that dentistry is about listening carefully to patients' needs and creating a care plan tailored specifically to them. Dr. Philipps received her Doctor of Dental Medicine from Tufts University, and she's a current member of the American Dental Association.
If you have any questions about how you can get your children excited about brushing, she can be reached at her website or by phone at (432) 570-4433.
Comments Off

on 3 Products That Can Get Kids Excited About Brushing
No Comments
No comments yet.
RSS feed for comments on this post.
Sorry, the comment form is closed at this time.