April 28, 2023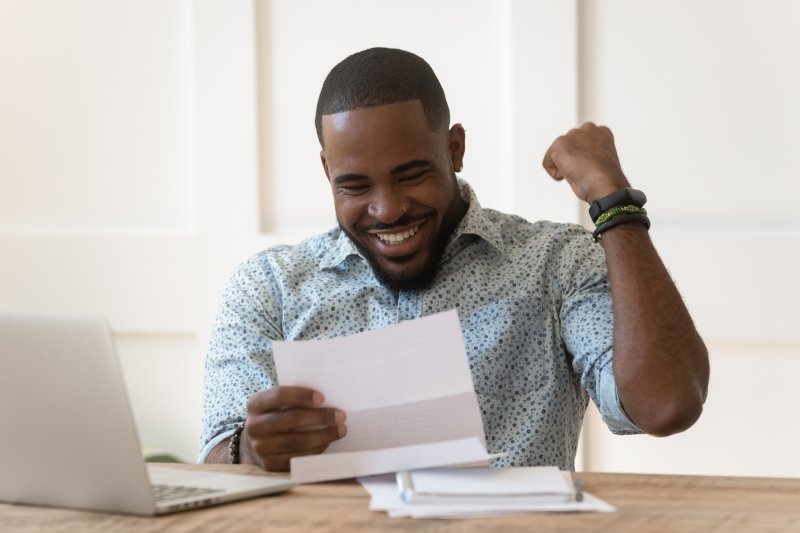 If you are one of the lucky individuals who received a tax refund this year, you may be thinking of how you can use it. For many people, buying a new car, paying off debt, or putting it back toward vacation are worthwhile ways to spend this money, but what about your smile? If you've been looking to take care of some unsightly cracks, stains, or even misaligned teeth, here are four ways you can use your tax refund to invest in your smile.
Get Your Cavities Filled
Your dentists informed you months ago that you have multiple cavities that need to be filled. Without this method of restorative care, you run the risk of decay spreading and breaking down more of your teeth. As a result, a filling can quickly turn into a dental crown.
Instead of continuing to put this off, talk to your dentist about having your cavities filled. After all, with your tax refund fitting the bill, you get to address a serious problem that will not cost you a thing out of pocket.
Consider Brightening Your Smile
Maybe stains are something you're tired of seeing when you look in the mirror. If so, ask about teeth whitening. While there is the option of using a store-bought kit, you'll be displeased with the results and money wasted. Instead, let a professional take care of this type of treatment.
Whether it is in-office whitening that can produce results in just one hour or take-home whitening kits that take only two weeks to brighten smiles, undergoing care at the hands of a trusted cosmetic dentist will leave you pleased with your results.
Start the Process of Replacing Your Missing Teeth
You've been considering dental implants for months but worry that the cost will be too much. Now with your tax return, you can make these dream prosthetics a reality.
With the help of an experienced implant dentist, you can finally replace your missing teeth with these permanent prosthetics. No matter if you need one, two, or six posts, your dentist can go over the process and cost expectations so that you can prepare for the financial responsibility that comes with a new, permanent smile.
Take Better Care of Your Smile
Don't have private dental insurance? With your tax refund, you can take the first step toward better oral health by seeing a dentist for a regular checkup and cleaning. This visit will allow you to be proactive about your dental hygiene and inquire about ways to better protect your smile at home.
With a professional examination and cleaning from a team of skilled experts, you can walk away feeling confident in the results and the way you look and feel. Not to mention, your dentist can provide helpful solutions so that you can continue to take proper care of your smile every six months.
Instead of investing in something materialistic that will only last so long, use your tax refund to focus on improving your oral and overall health. The results will leave you feeling better about yourself long after the money is gone.
About the Author
Dr. Laura Philipps is a trusted dentist in Midland who believes in providing exceptional dental care. Equipped to provide an array of services, she and her team work closely with patients to develop treatment plans that focus on the individual's needs. If you are interested in discussing your smile goals and how you can improve your appearance, contact us at (432) 570-4433.
Comments Off

on 4 Ways to Use Your Tax Refund to Enhance Your Smile
No Comments
No comments yet.
RSS feed for comments on this post.
Sorry, the comment form is closed at this time.