May 17, 2023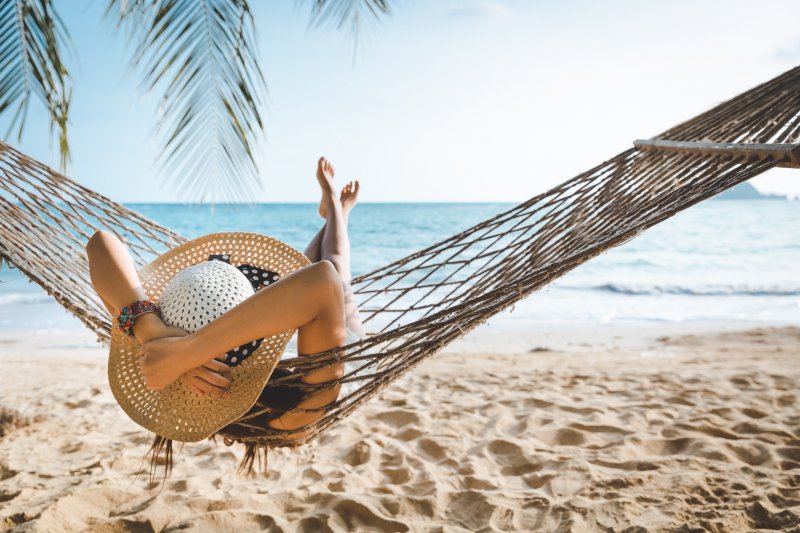 Summer is well and truly here again, so you likely want a vacation at once. That much makes sense – fun in the sun is pretty darn exciting! However, you'd be wise to visit the local dentist first. A pre-trip checkup has perks that enhance your break from work or school. As for what these benefits are, your dental practice in Midland will happily tell you. Read on, then, to learn four vital reasons to see a dentist before summer vacation.
Enjoy a Vacation-Ready Smile
Naturally, a good vacation should involve vacation photos. How else are you going to remember your trip-related moments? That said, these pictures need clean and healthy smiles to turn out well. Yellow grins aren't great at inspiring happy memories.
In truth, a pre-trip checkup can ensure your vacation photos look amazing. It'll clean and whiten your teeth, leading to enhanced pictures.
Prevent Damage from Summer Treats
It's all too easy to eat more sweets during summer. After all, some of the most popular ones – ice cream, soda, etc. – can cool you from the heat. Still, this increased sugar intake is harmful to teeth. It could well give you tooth decay and gum disease. Worse yet, many sweet-tasting drinks are also acidic. Should you drink too many sodas or juices, their acids will erode your tooth enamel.
Fortunately, a dental checkup before your trip prevents these issues. The visit, you see, both cleans your teeth and applies fluoride. As a result, it protects your pearly whites from future decay.
Avoid Dental Emergencies on Vacation
As you'd expect, dental emergencies on vacation aren't fun. They involve oral problems that distract from summer fun. Consequently, you're better off avoiding them whenever possible.
Dental care before vacation helps with the avoidance goal. It treats oral issues while minor, keeping them from growing severe later. You're thus less at risk of dental problems abroad.
Take Advantage of Summer Scheduling
Often enough, your schedule may be too busy for dental visits. In other words, it leaves you no time to see the dentist. This problem, though, likely won't apply to your summer.
In reality, summertime is flexible. The season gives adults more time off and kids a school-free period. As such, it frees up your schedule for dental visits. You can, then, book a checkup within a greater range of dates.
As you can see, it's best to see a dentist before summer vacation. Therefore, book your next checkup in the coming days!
About the Author
Dr. Laura Philipps is a dentist based in Midland, TX, having earned her DMD from Tufts University. She strongly believes in listening to patients for quality dental care. To that end, her specialties are customized preventive, cosmetic, and restorative procedures. She also stays current with dental knowledge through her membership in the American Dental Association. Dr. Philipps currently practices at her self-titled clinic and is reachable on her website and by phone at (432)-570-4433.
Comments Off

on Why See a Dentist Before Summer Vacation?
No Comments
No comments yet.
RSS feed for comments on this post.
Sorry, the comment form is closed at this time.