June 15, 2023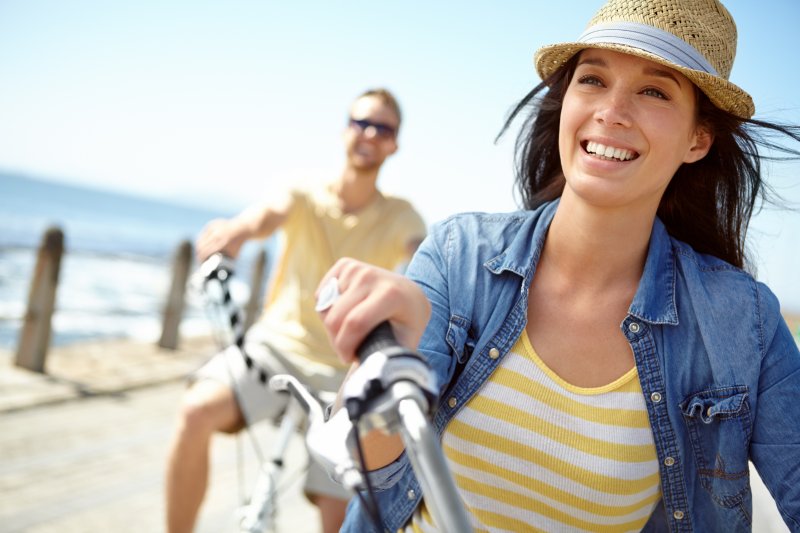 As July gets closer and closer, the summer heat rises higher and higher. Even now, the weather here in Midland is downright scorching. Given these facts, you may be gearing up for a summer trip. That approach could certainly cool you off! Still, do look after your smile during this time. Healthy teeth and gums will enhance your fun in the sun. In fact, your local dentist can move things along. Read on, then, to learn three helpful oral health tips for your summer vacation.
Get a Pre-Trip Dental Checkup
However excited you are, visit a dental practice before leaving on your trip. It'll prep your mouth for your upcoming summer fun.
Firstly, a pre-trip dental checkup makes oral emergencies abroad unlikely. The visit will diagnose and treat minor dental issues before they worsen. That way, a pre-existing problem won't develop into something severe and painful.
Furthermore, this appointment will protect your smile from summer treats. After all, a standard teeth cleaning includes fluoride that strengthens enamel. As a result, your pearly whites would endure any sugary sweets you might have during the trip.
Remember Your Dental Essentials
There are many things to pack for a vacation – swimsuits, sunglasses, sunscreen, etc. Even so, don't forget to add dental tools to your travel list. These items protect your teeth from decay, cavities, gum disease, or worse.
If possible, try to gather your dental essentials into a kit. The latter should include the following:
Travel-Size Toothbrush: A soft-bristled toothbrush is ideal for removing plaque from teeth. Therefore, make sure to include one among your belongings.
Travel-Size Toothpaste: You can protect and strengthen your tooth enamel with fluoridated toothpaste. Needless to say, then, bring some with you.
Travel-Size Dental Floss: Using standard floss or flossers is a crucial oral habit. So, take some travel-size floss for your vacation.
Be Careful About Vacation Eating
Of course, you're free to try new or exciting foods on vacation. That activity is one of the perks of travel! You should, though, be careful as you indulge. Certain meals could put your teeth at risk.
For example, don't go overboard on hard items. You might end up chipping or cracking a tooth. Should that happen, you'd have to interrupt your trip and find the nearest dentist's office.
Ultimately, oral health tips for your summer vacation aren't a hassle. Those like the above let you avoid oral problems and focus on your getaway.
About the Author
Dr. Laura Philipps is a dentist based in Midland, TX, having earned her DMD from Tufts University. She also belongs to the American Dental Association, the Texas Dental Association, and the American Academy for Oral Systemic Health. Thanks to this background, her skill in comprehensive and comfortable dentistry is truly top-notch! Dr. Philipps currently practices at her self-titled clinic and is reachable on her website and by phone at (432)-570-4433.
Comments Off

on Helpful Oral Health Tips for Your Summer Vacation
No Comments
No comments yet.
RSS feed for comments on this post.
Sorry, the comment form is closed at this time.