July 27, 2023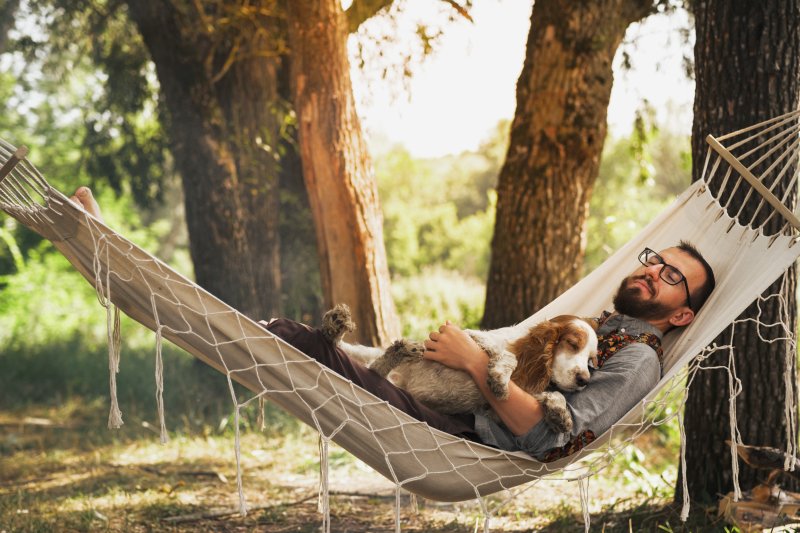 Everyone likes the cool side of the pillow, but it's hard to find it when everything around you is hot. Your body temperature and the ambient temperature of your sleeping area are huge factors in the quality of your sleep. You can expect hot nights during the summer months, so it's best to know how to optimize the potential for good sleep, especially if you deal with sleep apnea.
Sleep apnea is a condition in which an oral obstruction blocks proper airflow into the lungs during sleep. This loss of oxygen will cause the sufferer to wake in the middle of the night. There are cases of this happening as many as 100 times in one night, making deep sleep impossible. Sleep apnea's ability to chronically disrupt sleep can interfere with a patient's quality of life, and summertime factors can make the situation worse. Read on to learn more about why the heat makes for restless nights and what you can do about it.
How Does Heat Beat My Sleep?
One reason heat can make sleep difficult is that the body needs to cool down before you're able to sleep. Even if your room is cool, it could take your body a while to dissipate the residual heat from the day.
The heat can also disrupt your ability to enter the deeper stages of sleep. This can affect both your mental and physical performance and leave you in a bad mood all day. It doesn't help that the warmer months of spring and summer bring all sorts of allergens with them. Cough, itchy eyes, and scratchy throat can easily hinder sleep.
What Can I Do to Beat the Heat?
It's possible to maximize your potential for good sleep by fixing some important factors. This can mean the difference between a good night's rest and an epic wrestling match with the sandman.
Ideally, your room should be between 60 and 67 degrees for sleep. To help cool your body to a better resting temperature, you can use an electric fan. If you don't have air conditioning, fans are especially important, and you might want to open a window. You can also keep out the heat by using shades on your windows in the afternoon.
Breathable materials can help keep you cool at night. Swap out your heavy winter blanket for one of the more light and breathable varieties. You might also want to invest in sheets and bedding designed for coolness and breathability.
Rinsing off briefly in a warm shower before bed is a great way to relax and reduce your body temperature in a shorter amount of time because it causes the body to cool itself off. If you struggle with allergies, an air purifier might be a good investment for your bedroom.
Summer is a time for both play and relaxation, but bad sleep will ruin them both. You will be able to play and relax properly if you stay mindful and proactive about the factors that influence sleep. If you're still struggling to snooze despite making some or all of these adjustments, it might be time to seek out professional help.
About the Author
Dr. Laura Philipps earned her Doctor of Dental Medicine at Tufts University. She also serves as a member of the American Dental Association, the Texas Dental Association, the American Equilibration Society, and the American Academy for Oral Systemic Health. She has received specialized training in sleep disordered breathing and takes care to cultivate personal relationships with her patients that make for years of good oral health. For more information or to schedule a sleep consultation, contact her online or dial (432) 570-4433.
Comments Off

on Summer Snoozin': Tips for Better Sleep in the Hotter Months
No Comments
No comments yet.
RSS feed for comments on this post.
Sorry, the comment form is closed at this time.