August 7, 2023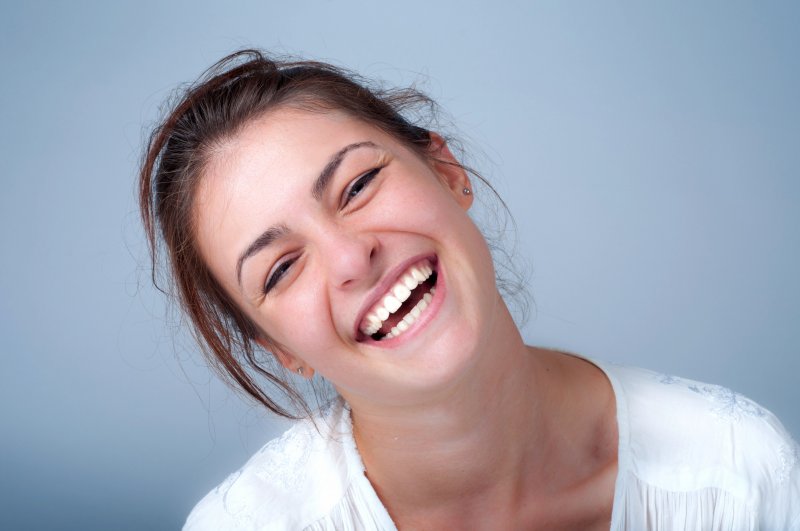 If dental imperfections are making you camera-shy, you're far from alone. Studies show that 3 in 5 Americans hate how their smiles look in photos. Thankfully, cosmetic dentistry can correct any aesthetic problems so you show off your pearly whites in every beach selfie worry-free. Read on to learn how veneers can transform multiple dental flaws at once and get you a perfect summer smile.
1) A Complete Smile Makeover with Instant Orthodontics
With veneers, you don't have to commit to a full, lengthy course of orthodontic treatment. Although orthodontic care may be ideal if your issues are more severe, the "instant orthodontics" of veneers can correct the following problems in as few as two appointments:
Your teeth are slightly crooked. By bonding veneers to the surface of your natural teeth, they can appear straighter even if their position has not actually changed.
You have spacing issues or small gaps in your smile. These flaws can be resolved by placing veneers on the two teeth closest to the space.
2) Alter the Size and Shape of Your Teeth for a Symmetrical Smile
A perfectly uniform smile doesn't have to be an unattainable dream. If you have teeth that naturally vary in size and give you an asymmetrical grin, veneers can help! Your dentist can customize the size and shape of each veneer to your liking.
3) Restore Damaged Teeth and Self-Esteem
Say goodbye to minor cracks and chips and gain the confidence to show off your pearly whites! Veneers provide a quick, but long-lasting, fix to breakage so you can return to using your teeth without restriction or discomfort. Dentists use durable materials for veneers, so with proper maintenance, you'll be able to show off your new dental restorations for the next 20 years.
4) Brighten Up Those Pearly Whites
Although professional teeth whitening treatments are both convenient and long-lasting, there are some types of discoloration they can't lift. For major, deep-seated stains, particularly those that are a result of injury or illness, veneers can help where dental bleaching has limitations. Veneers can restore your sunny smile to its natural whiteness by covering discolored teeth and dark patches with stain-resistant material.
There's no better time than now to invest in your perfect summer smile. If you are looking for an efficient and effective way to enhance your appearance, ask your cosmetic dentist about veneers!
About the Author
Dr. Laura Philipps is committed to providing high-quality dental services so you can have a healthy and beautiful smile to be proud of for years to come. She has over 20 years of experience in dentistry and has continued receiving state-of-the-art training in several advanced specialties, including dental implant restoration and esthetic dentistry. If you are interested in getting your dream smile with veneers, contact Dr. Philipps at her website or by phone at (432) 570-4433.
Comments Off

on The Secret to Your Perfect Summer Smile: Veneers!
No Comments
No comments yet.
RSS feed for comments on this post.
Sorry, the comment form is closed at this time.