August 24, 2023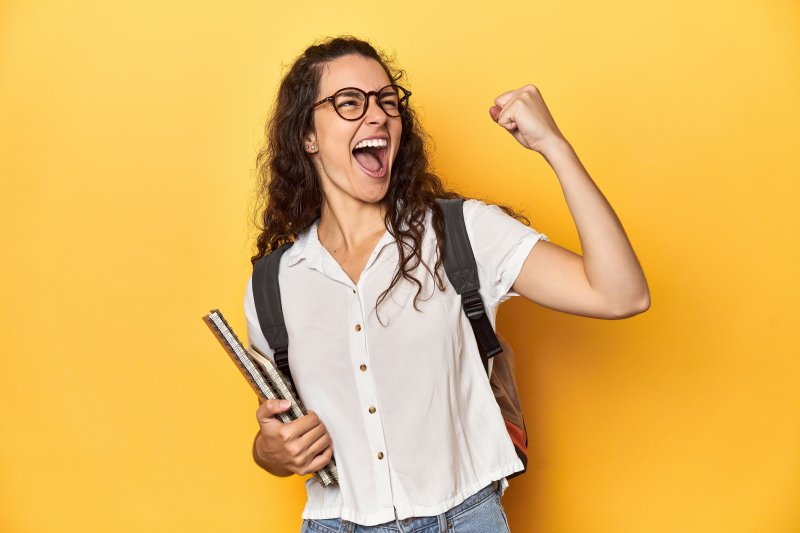 After a summer of fun and relaxation, it's time for your kids to head back to school. From shopping for school supplies to planning carpools, you've been busy preparing your child for the new semester. However, amidst the chaos, make sure you schedule their six-month dental checkup and cleaning so their smile stays healthy and strong during the school year. Keep reading to learn about how oral health impacts your child's academic success.
The Relationship Between Oral Health and Academic Success
According to recent studies, there is an apparent connection between oral health and academic success. In short, poorer oral health results in poorer grades. Students dealing with dental trouble miss valuable class time, whether they are pulled out of school to visit their dentist or have trouble concentrating because of a toothache.
If your child is frequently absent due to poor dental health, they may experience psychosocial consequences, such as shyness or low self-esteem, which can negatively affect their grades.
Everything continues to snowball from there. If your child misses out on material, they are less likely to be able to complete their work, score well academically, or catch up.
Fortunately, there are still things you can do to set your child up for success this upcoming school year.
3 Oral Health Tips for the School Year
Most dental problems are largely preventable by following the right preventive practices. Here are some oral health tips to keep in mind that can help your child ease into the semester with a smile on their face:
Schedule a dental checkup and cleaning at least every six months. If your child sees their dentist frequently, any dental trouble will be detected and treated at the earliest signs.
Encourage a good and thorough oral hygiene routine. Make sure your child is brushing for the full two minutes twice a day and is flossing daily.
Pack a nutrient-rich, balanced lunch. Anything you feed your child at lunchtime will sit on their teeth until they brush them in the evening. As such, sticking to a healthier diet can protect their smile. Similarly, avoiding excessive sugar consumption can keep cavities at bay.
Your child's oral health is important to their academic success. Scheduling a cleaning and checkup with their dentist before classes begin ensures they start the year off strong!
About the Author
Dr. Laura Philipps has been helping patients achieve healthy, strong smiles for over two decades. As a parent to three children herself, Dr. Philipps knows the importance of oral health on your child's quality of life and academic success. If you want to learn more about how you can protect their smile, contact Dr. Philipps through her website or by phone at (432) 570-4433.
Comments Off

on How Oral Health Impacts Your Child's Academic Success
No Comments
No comments yet.
RSS feed for comments on this post.
Sorry, the comment form is closed at this time.